Holy Land Tour Packages from Delhi
Explore and enjoy the land of the Bible and follow the path of Jesus to walk where Jesus walked. Holy Land Tour from New Delhi provides a devotional life changing experience to all travelers.MIT organizes 10 Days Holy Land Tour from New Delhi, Chhattisgarh, Chandigarh,Jaipur, Raipur and other cities in India to the important holy cities in Egypt, Jordan, Palestine and Israel. This 10 Days Holy Land tour from Delhi and Kerala focus on the life and times of Jesus.
MIT make sure that your trip to holy land from Delhi is a rich experience and facilitates Air Tickets, hotels, food and all the logistics required for holy land tour packages. We are one best Holy Land Tour operators with office in New Delhi for providing personal service to the travelers. Join our holy land group tour from Delhi or customize your holy land packages as per requirement and convenience for a spiritual and rewarding experience.
Explore Holy Land Tour From Delhi
Holy Land Tour from Delhi is inclusive of Return Airfare from Delhi, All Meals, Tips, Hotel Accommodation, Visa Fees and Sightseeing Tours. Choose the best Holy Land Tour from Delhi according to your budget and date of travel. All Holy Land Tours starting from Delhi include the service of an experienced tour manager from Delhi. So Join other Christian groups from Delhi for a prayerful Holy Land trip and experience the path of Bible for a new way of life. Our Holy Land Tour from Delhi is specially designed for travelers from Delhi. So expedience the joy of traveling to Holy Land with My India Travels with special deals throughout the year. We offer most competitive rates for all Holy Land Group Tours from Delhi.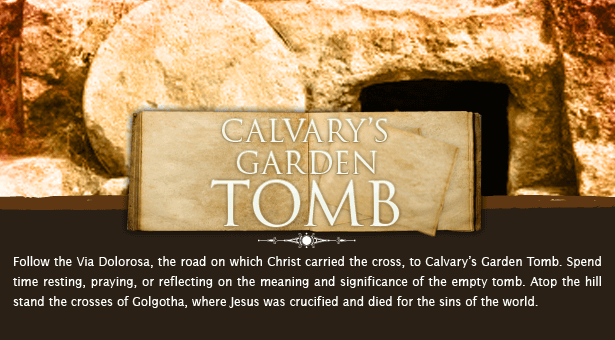 Best Time to Visit Holy Land
July and August are the peak season due to school vacations in most of the countries, weather will be hot during this season. April and May are the best season as the weather will be pleasant during this period. Weather is pleasant in October and November, but this period will be peak season due to holidays in Israel .December is less crowded with pleasant weather, but it might rain occasionally. June is also a good time to visit, Off Season period is from November to February excluding Christmas and New Year Weeks.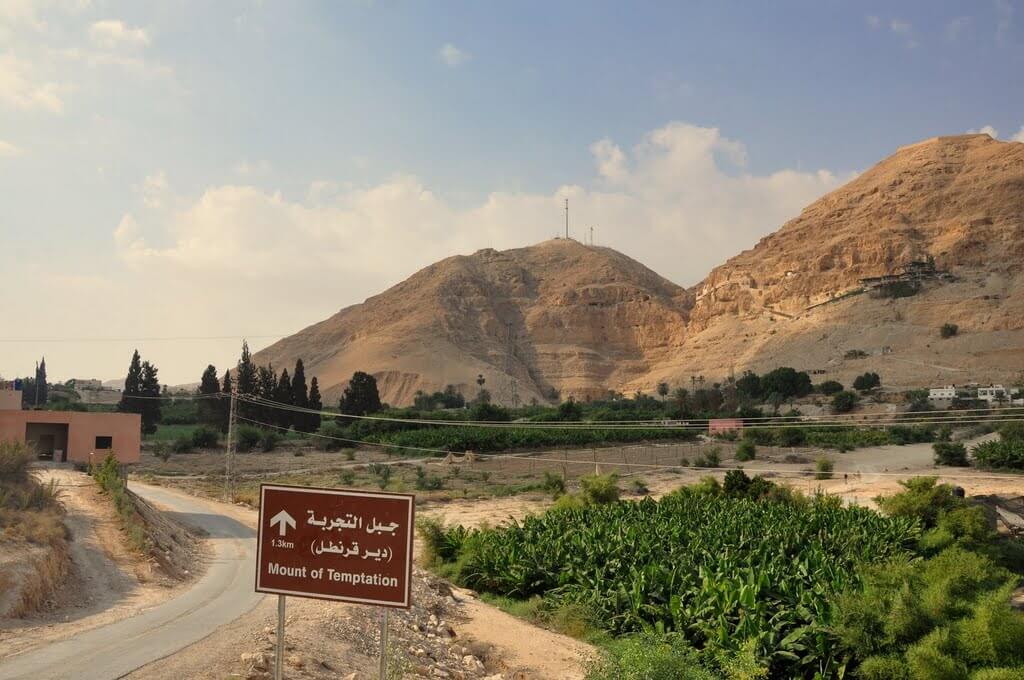 More About Holy Land Trip from Delhi
My India Travels is one of the top holy land tour operators in Delhi organizing Christian holy land tour packages to Israel, Jordan, Palestine and Egypt. Our 10 Days Holy Land Trip from Delhi covers Israel, Jordan, Palestine and Jordan. Our trips are available throughout the year with guaranteed departures from New Delhi. Some of the important places covered in the trip are Nazareth, Galilee Jerusalem, Bethlehem, Madaba and Mount Nebo. All the places mentioned in the Bible will be brought to life and with the details of each place. If Holy Land trip is your dream then join our Christian holy land tours from Delhi and experience the places you have heard and read. Our wonderfully crafted Holy Land tours help you to ignite your faith with an encounter with God's words and his path.
List of Christian Holy Land Trip Packages from Delhi:
Catholic Holy Land Tour Packages:8 Days.
Mini Holy Land Tour Package :5 Days.
Israel Jordan Palestine Egypt Tour Package from Delhi:8 Days.
Protestant Holy Land Tour Packages from Delhi: 13 Days.
Catholic Holy Land Tour Packages from Delhi:9 Days.
Christian Holy Land Trip from New Delhi:11 Days
Protestant Holy Land Tour Packages from Delhi: 12 Days.
Jacobite Holy Land Tour Packages from Delhi: 4 to 11 Days.
N.B. Cost of the Holy Land Tour packages will depend on the place of departure & Duration of the tour. Holy Land Tour Price includes return airfare, hotel accommodation, meals, transportation, visa, border permit Etc.
Travel Tips for Holy Land Pilgrims from Delhi:
Travel Light. Don't pack your entire luggage in one bag. Most of the airlines allow up to 2 checked bags and cabin bag of up to 7 Kg
Leave some space for items you may buy on your trip in Holy Land.
Don't take more than what you can carry. Check whether you can carry your luggage when it is being loaded on and off buses and while entering and existing from hotels.
Label your suitcase with your name, contact number, email id and paste a sticker for easy identification.
Keep expensive items and necessary medicines (Some medications may require a doctor's prescription) in your handbag.
Keep a Shoulder bag for carrying items such as your Bible, Medication, Passport, currency, Sunscreen lotion, Dry and wet tissues and Hand sanitizer
Electric sockets in Israel are round and three pinned but In Jordan and Egypt they are two pinned so keep a universal charger on your trip.
Other useful items include Sunglasses, Bathing Suit, Sunhat, Pen, Note book, Ear plugs, memory card, Photocopies of all travel documents, Comfortable Walking shoes, Medication for Diarrhea, Cold, Stomach upsets, Motion sickness, Headaches, A Small bottle of in case you want to take home holy water. Allergic medicines and hygiene products you may require.
Departure & Arrival Point of All Holy Land Tour from Delhi & North India will be Indira Gandhi International Airport New Delhi (DEL). Contact our office in New Delhi for more details about the holy land packages starting from New Delhi.
Show Less
Holy Land Tour Itinerary From New Delhi India
Tour Cost: 750 USD + 35000 INR (Approx 83000 INR)
Send Enquiry
Day 1 Delhi - Amman
Assemble at New Delhi Airport as per flight schedule .Meet our representative and after immigration board the flight to Amman. On Arrival in Amman complete the customs formalities and transfer to hotel. Dinner and Overnight Stay at Hotel.
Day-2
Madaba Mount Nebo-Sheikh Hussein Bridge - Nazareth – Cana
+
Day-3
Sea of Galilee–Capernaum–Jordan River–Nazareth – Bethlehem
+
Day-4
Ein Karem- Old City of Jerusalem–Golgotha–Wailing Wall – Dead Sea
+
Day-5
Mount of Olives-Gethsemane-Bethlehem
+
Day-7
Taba - Sinai – Cairo
+

Price includes:
Economy Return Airfare
1 Night hotel accommodation in Amman Jerusalem International or Similar hotels
1 Night hotel accommodation in Nazreth/Tiberius Bali hotel/ similar category hotels
3 Nights accommodation in Bethlehem Angel hotel or similar category hotels
1Night hotel accommodation in Tolip Taba resorts or similar category hotels
2 Nights hotel accommodation in Cairo Mercure Cairo pyramids or similar category hotels
Tips, Porterage to Guide & Driver
Daily Breakfast, Lunch & Dinner
Sightseeing as mentioned in the tour itinerary
All entrance fees
Luxury A/c coach with English speaking licensed Guides
Israel, Egypt & Jordan Visa
Israel, Egypt & Jordan Border taxes
Tour Manager

&nbsp Price excludes:
The cost of Passport
Meals other than specified in the tour itinerary
Food & drinks not forming part of group menus
Laundry, Beverages, Telephone charges and Personal Expenses
Anything which is not included in the "Price Includes"
Note:
Price of Holy Land tour from Delhi subject to change with /without notice. A Non refundable deposit of Rs.15, 000/- is to be paid at the time of booking. Balance amount can be paid 15 days prior to the departure. Travelers are responsible for any illness/injuries that occur during travel.
Download Our Holyland Tour Itinerary PDF
Holy land Tour Itinerary
Short Holy Land Tours from India
Short trips to Holy land especially Israel and Jordan tours are becoming more popular with Indian travelers as many travelers prefer to avoid the troubled areas in Egypt and Palestine. Both tours cover most of the places mentioned in holy Bible and let you explore the places without any uncertainty. We provide 6 days all inclusive Israel Jordan Tours and 5 Days exclusive Israel Tour for travelers from India at the affordable rate with flights and all meals. These tours are available from all major cities in India like Delhi Kochi Mumbai Chennai and Bangalore in the months January, February, March, April, May, October, November and December.
Contact For
Holy Land Tour Packages from Kerala.
Holy Land Tour Packages from Cochin.