LTC Packages For Central Government Employees
LTC Packages are granted to Central Government employees working in different departments and autonomous institutions in India to facilitate home town travel as well as other parts of the country. At present two home towns LTC is permitted in a block of four years for one home town visit which can be adjusted with All India Tour. LTC Tour packages are available for some of the most popular destinations in India. The idea of the family holidays has increased the demand for LTC Packages among Central Government employees in India. LTC Tour packages are available to hottest tourist destinations like Kashmir, North East, Andaman Kerala and other tourist places in India. My India Travels, The leading LTC travel service provider in Delhi do the best to make your family holidays much memorable and tension free. Families spend little time together during the weekdays because of the hectic schedule and demands of modern life. People desperately need holidays to enjoy some quality time with their family without the demands of everyday life.
How to Book LTC 80 Packages
Leave Travel Concession Tour or LTC Tour Package is one of the most attractive holiday options in India for Government employees. We Provide LTC Tour Packages for all Government and Semi Government Employees who like to travel to LTC destinations under LTC and Leave Travel Allowance (LTA) with family. My India Travels has the credit of conducting LTC Tour Packages for Kashmir, LTC Tour Package for Jammu Katra Mata Vaishneo Devi, Andaman LTC Packages and North East LTC Tours. Our LTC Tour Packages for all destinations are designed for Government employees and their families. We are the best LTC Tour Package provider in Delhi, Chennai and Kerala and offer the best LTC packages for a memorable trip. We have the expertise to design your LTC tour according to your requirement thus making your holidays at your favorite tourist spot full of fun and enjoyment. Our LTC 80 Packages for central Government employees are fully prepared to let you feel free of all the tensions and worries of booking and planning. We arrange LTC 80 Tour Packages for Government Employees from Delhi, Chennai, Trivandrum, Cochin, Calicut, Mangalore, Coimbatore, Amritsar, Chandigarh, Bangalore, Bhopal, Mangalore,Mumbai.Jaipur,Indore, Kolkata and other cities. Just inform the destination and time and leave the booking to us, we will do the rest for making your LTC Tour a wonderful and memorable experience of your life.
Popular LTC 80 Packages & LTC Destinations for Government Employees
All LTC packages are designed for Central and state government employees who are entitled to LTC 80 fare of Air India.
Best LTC Packages under LTC 80 are given below.
LTC 80 Packages by Private Airlines
LTC Travel by Private Airlines
LTC to Andaman by Private Airlines
Sikkim LTC Packages
North East LTC for Government Employees
LTC Tour Packages for Jammu & Kashmir
LTC Kashmir Package by Private Airlines
LTC Packages for Kerala Govt employees
Popular domestic destinations covered under LTC 80 Tour Packages for Central Government Employees are Jammu & Kashmir, Andaman, Darjeeling, Sikkim and other places in North East Region, Kerala, Goa etc.
We Offer best LTC Packages for Kerala by private airlines. Contact us for the details of Kerala LTC Packages for Central Government Employees, Delhi State Government Employees and other State Government Employees under LTC 80 Rules.
Kashmir LTC Tour Package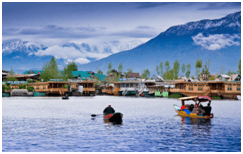 Hotels up to five star
Flight Optional
Kashmir LTC Package can be customized
This is the most popular LTC Package for Central Government Employees. This Package Cover Sringar, Gulmarg, Pahalgam/Sonmarg. This Package also include 1 Night House Boat stay and Shikara Ride in Dal Lake.
Inclusion:
Accommodation
Pick up & Drop
Meals
All Sight Seeing
Tour Highlights
Kashmir LTC Tour Package can be booked from Delhi, Chennai, Mumbai, Trivandrum, Cochin, Kerala, Coimbatore, Madurai, Trichy, Salem, Pune, Kolkata, Bangalore, Mangalore, Hyderabad, Amritsar and Other Cities in India